Caddo Heights Math/Science Elementary school was established in 1949 and is located in the heart of Shreveport, LA near the LSU Medical Center. We serve students in grade Pre-Kindergarten through 5th Grade. Our motto is "Where Eagles Soar!"
Mascot: The Bald Eagle
Colors: Red, White, and Navy Blue
Mission Statement: Caddo Heights is committed to inspiring leaders, equipping minds, and transforming lives to create and sustain a productive world. WE ARE CADDO HEIGHTS!!!
Our campus is a one-to-one technology device campus that offers students hands-on experiences while preparing them for their future. We offer daily Spanish lessons that promote inclusivity, we have designated RTI time for EVERY student that is prescriptive to their needs, we have a school garden that is designed to feed families in need, we offer parental involvement opportunities that build a learning partnership between school and home, and we offer a host of clubs that allow students to take on leadership responsibilities.
Please note our campus also offers educational enrichment that ensures students receive prescriptive enrichment and remediation services to equip them to compete in a diverse world of learners.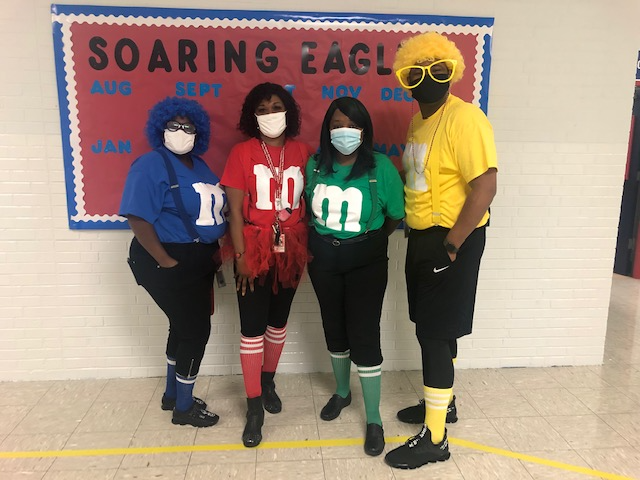 Instructional Coordinator
Mercedes Friels is the Instructional Coordinator at Caddo Heights Math Science Elementary School. Mrs. Friels earned a Bachelors of Science degree from the University of Louisiana at Monroe, her teaching certification from Louisiana State University-Shreveport, and her Masters of Education from Grand Canyon University. She has taught in grade levels 1st-4th, served as mentor teacher, interventionist and administrative assistant at Caddo Heights.
Mrs. Friels is very passionate about education and believes that every child has the ability to learn and that it is our job to provide them with the best opportunities. Caddo Heights' success is a top priority. Mrs. Friels' focus is the training and supervision of teachers to assure the implementation of classroom instruction to drive student success.
Mrs. Friels is proud to be a Caddo Heights Eagle and cannot wait to SOAR!
LaShonda Diouf is a native of Shreveport Louisiana. She has been employed by the Caddo Parish School Board for 18 years. Currently, she is serving in the capacity of a Lead Content Teacher at Caddo Heights Math/Science Elementary. She earned her Bachelor of Arts from Northeast University, Masters of Education from the University of Phoenix, and received her Education Specialist Degree from North Central University. Mrs. Diouf is the proud mother of two daughters, Morgan King, who is a senior at the University of Louisiana at Monroe, and Marie Diouf, who is a junior at the University of Louisiana at Monroe. She married the love of her life 12 years ago Papa Diouf, who is from West Senegal Africa. She has a passion for reading, spending time with family and friends, and most importantly, having an intimate relationship with God. Although she has been successful in many endeavors in life, the one thing that she wants to be remembered for is serving God first, then others.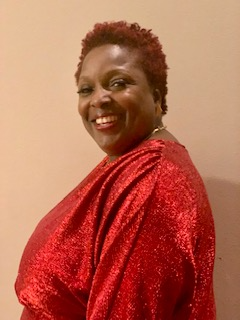 My name is Ms. Tolbert and I am a Shreveport native. I have been the counselor at Caddo Heights for ten years and I love calling Caddo Heights my home. I am excited to work with the students, families, and community in the Caddo Heights neighborhood. As school counselor, I get to wear many hats, but to sum it all up, I am a child advocate. Making sure student needs are met so that students are mentally, physically, and academically ready to learn is my specialty.
I am the proud mother of one son, Dylan and I am his biggest fan. I enjoy going to his sporting events, watching movies, and traveling. Professionally, my credentials include a bachelor's degree in Social Science Education from Grambling State University, master's degree in Guidance and Counseling from LaTech, +30 in Curriculum and Instruction from the University of Louisiana at Monroe. I am a member of the Louisiana Counseling Association and Caddo School Counselor's Association. Currently I am a Provisional Licensed Professional Counselor (PLPC).
I look forward to working with students and building relationships with families.